Scheduled service and repair are vital to the reliable operation of your alternator and the safety of those who come in contact with it.
In order to maximise the longevity of your alternator some key components need to be replaced regularly.

STAMFORD®
We offer a pre-defined Planned Maintenance Kit for each of our STAMFORD® alternator product models.
Following our service guide combined with the Planned Maintenance Kits will help ensure your alternator will be running at optimum health.
Download the Alternator Service Guide here
View here for more information on our Planned Maintenance Kits.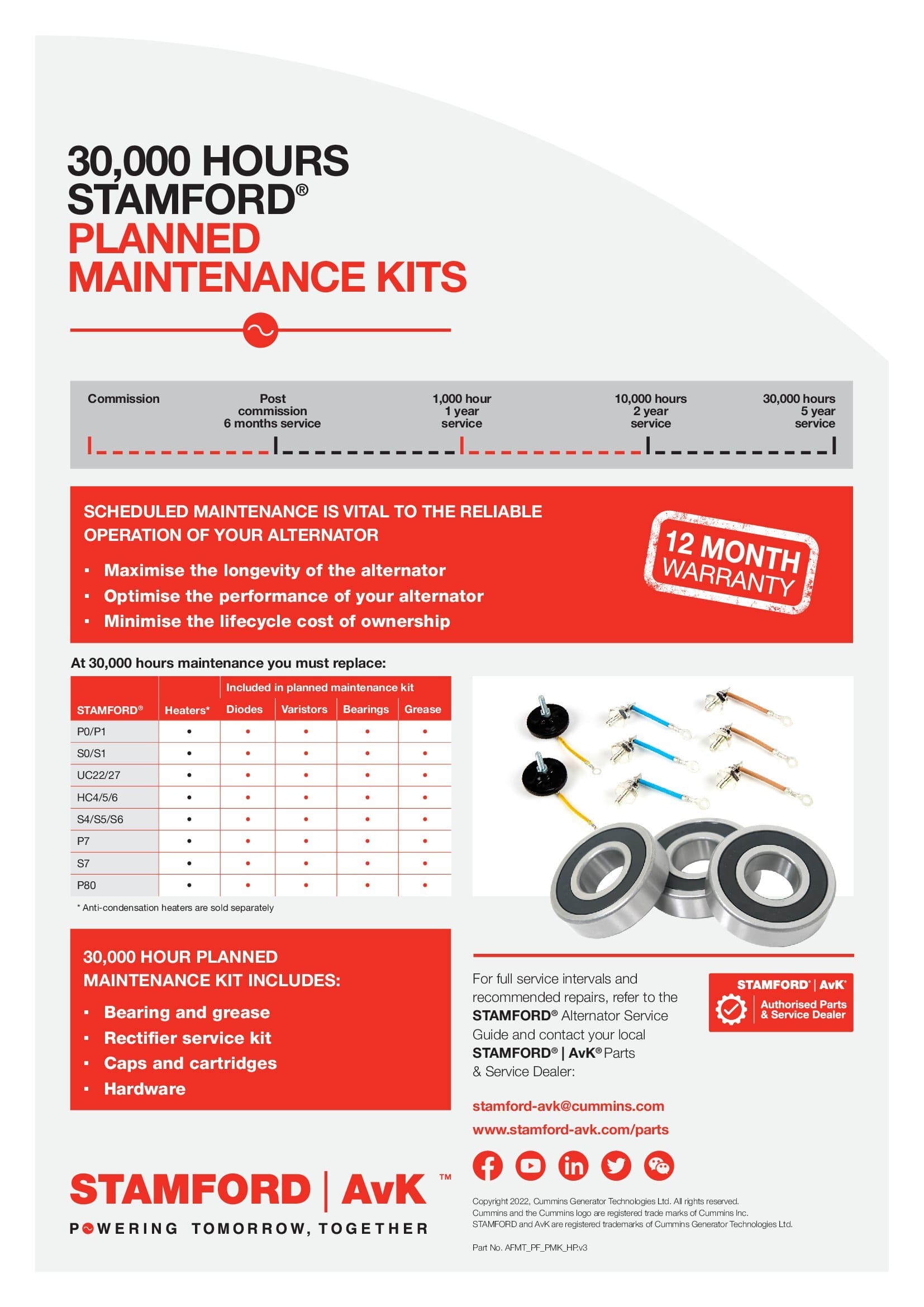 Order your Planned Maintenance Kits from your local authorised parts dealer.
AvK®
Comprehensive service guides for your AvK® alternator can be found in the Recommended Servicing Schedule section of the AvK® manuals.
Specific serviceable parts for your alternator are available from your local authorised parts dealer.